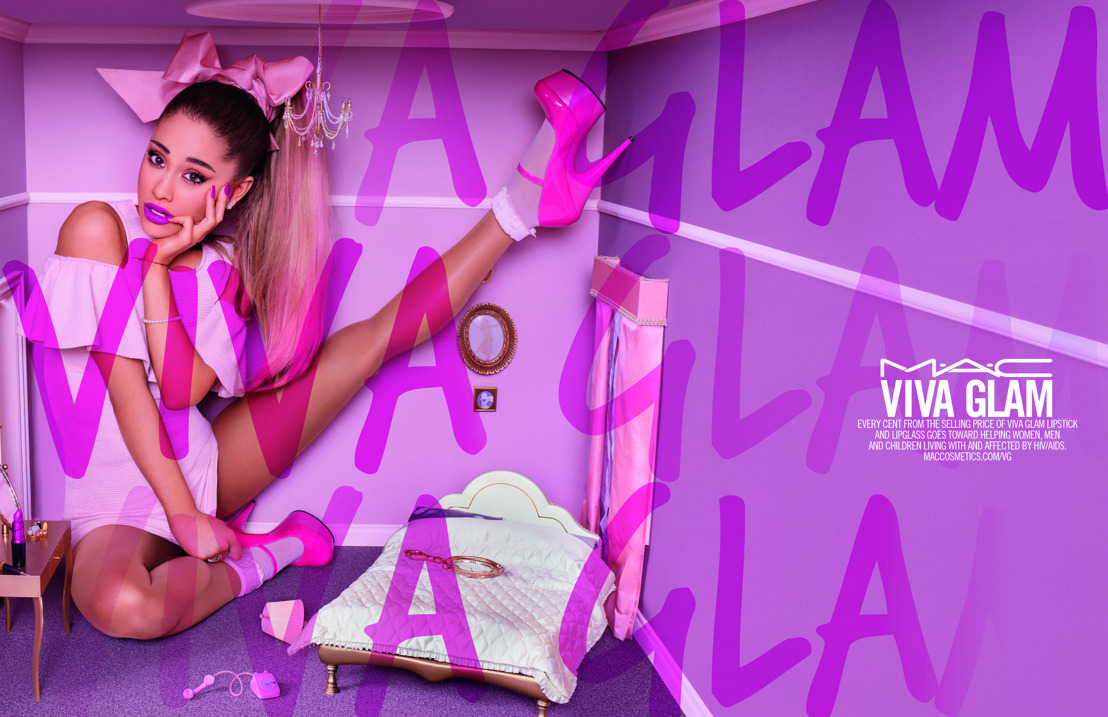 M∙A∙C COSMETICS ANNOUNCES #VIVAGLAM ARIANA GRANDE 2
Vrijdag 17 juni 2016 — Available in-store and online September 2016.
She's back! Play it nice and charming in Ariana Grande's shimmering neutral mauve Lipglass, or get fresh and cheeky in matte orchid pink Lipstick. Wear each shade alone, or layer together. Be a doll, and go GLAM!
Every cent of the selling price of M·A·C VIVA GLAM Lipstick and Lipglass is donated to the M·A·C AIDS Fund. To date, the M∙A∙C AIDS Fund has raised $425 million.
Hashtag: #VIVAGLAM
M∙A∙C social handles: @MACcosmetics, @MACAIDSFund (Twitter only)
Availability: Coming September 2016
Price: Lipstick €20 / Lipglass €19